REQUEST FORM        SONGS CURRENTLY REQUESTED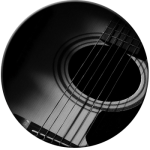 As of 3/14/18:   647 Song Requests completed :)
Song Request Page.  Can't find chords/tab for the song you want to play?  Maybe I can Help! Fill out the form below and don't forget to SUBSCRIBE:)   Note:  DO NOT SEND REQUESTS FOR ELECTRIC GUITAR SOLOS/RIFFS OR PICKING PATTERNS FOR DIFFICULT SONGS.  I can never get them figured out, sorry :/ Songs that are not in ENGLISH are usually a 'no go' as well!
I WILL NO LONGER TAB SONGS WITH SUGGESTIVE LYRICS AND OR FULL OF SWEAR WORDS.  I have too many young users and I don't think it's appropriate to have that content on this site.  Sorry! I'm a mom after all ;)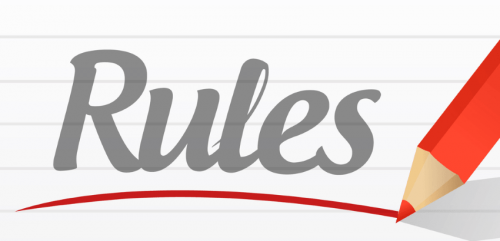 #1- DO NOT SEND IN MORE THAN 1 REQUEST AT A TIME!  Once your request is posted you can send in another ;)
#2-  DID YOU  G o o g l e  the song you're wanting tabbed?  75% of the time they're already posted on Ultimate Guitar.  (Too many times I get requests for songs already tabbed.  Let's not waste either of our time!  If the tab you do find seems wrong, let me know in the 'Message' section of your request.)
#3-  SUBSCRIBE to LLG♥ ↓  This is a must!  You'll then receive notification of when your tab is posted!
#4- (MOST IMPORTANT!) Each link must go DIRECTLY to the song and DIRECTLY to the lyrics.  Song link: Preferably from YouTube (no itunes links- I will not purchase the song to tab it for you!)  Lyric link: From any site where I can highlight and copy them. (Can't find lyrics?  Then type them out in the 'Message' section of the form.)  NO LYRIC VIDEO LINKS for lyrics- I will NOT type out lyrics from a lyric video!  If the lyrics are posted in the video description where I can highlight and copy them, then let me know that in the 'Message' section of the form.
NOTE: If rule #4 is not followed your request will be immediately deleted.  LLG will no longer contact you for missing lyric/song links or incorrect links (links that don't go directly to the song/lyrics etc…)  And because I continue to receive lyric video links, expecting me to type out each and every word from the video, maybe it's not clear: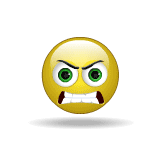 I   WILL   N O T   T Y P E   O U T   L Y R I C S   FROM   YOUTUBE !!!   Sheesh!
T A B    R E Q U E S T    F O R M:  (DO NOT send in more that 1 request at a time! NO explicit lyrics or titles allowed as well.)  And FYI: I leave notes by your request (below) so check back here on it's progress :)
FYI- I'll be tabbing the entire Taylor Swift album, Reputation.  No need to send a request.  You can send one if you want, to let me know which one to tab next!  No links are required.
REMEMBER: I'm only one person who has a family and home to take care of.  They're my 1st priority ;)  I do this on the side, when I have free time.   TRANSLATION:  YOU MIGHT BE WAITING A WHILE ;)   If you need it for a performance or such, let me know and I'll try to speed it up! (NOTE: Your email is only required for me to get in touch with you about your request (if needed).  It will NOT be displayed anywhere publicly or used for anything else.)
*-* YOU MIGHT HAVE TO BUG ME,  THAT'S OKAY!   REMEMBER:  THE SQUEAKY WHEEL GETS THE OIL ;) *-*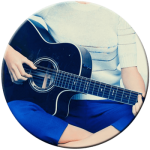 *-*-*-*-SONGS CURRENTLY REQUESTED-*-*-*-*  
If your request is no longer listed and I didn't post chords,  then check the "Removed Requests" list below.  Removed requests and reasons will only be posted for a couple of weeks.
Also! Bookmark this page and check back!  I always add notes to your requests :)   *Click HERE to contact me about your request.*
(Updated 3/16/18)
In Your Eyes (acoustic( by Hillsong Young & Free (John)
Growing Pains by Maria Mena (Kat)
It's All In Vain by Wet (giulia)
Leila by Lara Fabian (AS)
Open Arms by Prettymuch (Bonnie)
Lordy Lordy by Brave Giant (Robyn)
Dying In A Hot Tub by Palaye Royale (Remy)
Still In Love by Thirdstory (Liam) Trying to get, kinda stuck!
If you're wondering where your request stands- I work from the bottom up…mostly. I have notes on the tabs I've started and they could be finished and posted in hours or a few days (weeks if it's giving me problems.) If I'm stuck on a tab I'll move on to work on the tab above it. That should give you a general idea.
*-*-*-*-DELETED REQUESTS-*-*-*-*
Too difficult, Didn't follow rules or Chords are already out there... G o o g l e before making a request! 
**Click HERE to contact me about your removed request.**
(It's unbelievable to me that with all the notes/warnings I have about not sending in lyrics will get your request deleted, I STILL  get requests with no lyrics sent.  Seriously people!)
Seven Nation Army by The White Stripes NO LYRICS- DELETED!
A Thousand Miles and No Bull**** cover by Chris Brown (Igal) The second half of the song has explicit lyrics. Sorry.
Maybe Tomorrow by Jackson 5  NO LYRICS -DELETED!
Finesse by Bruno Mars – NO LYRICS- DELETED!
————————